If Fake Fire, Why T N Gopakumar's Asianet live telecast Makara Jyothy?
via HK published on February 6, 2011
 Defamatory tactics and articles targeting Sabarimala is not at all new in Kerala and still those vested interests who carry on this are perplexed with the increase in number of Ayyappa devotees coming to Sabarimala every year.
One such defamatory article was published by Kalakaumudi authored by ardent Anti Hindu T N Gopakumar. T N Gopakumar is the editor in chief of Asianet News who never leave a chance to ridicule Hinduism while never utter a word against Islam or Christianity through his programme Kannadi.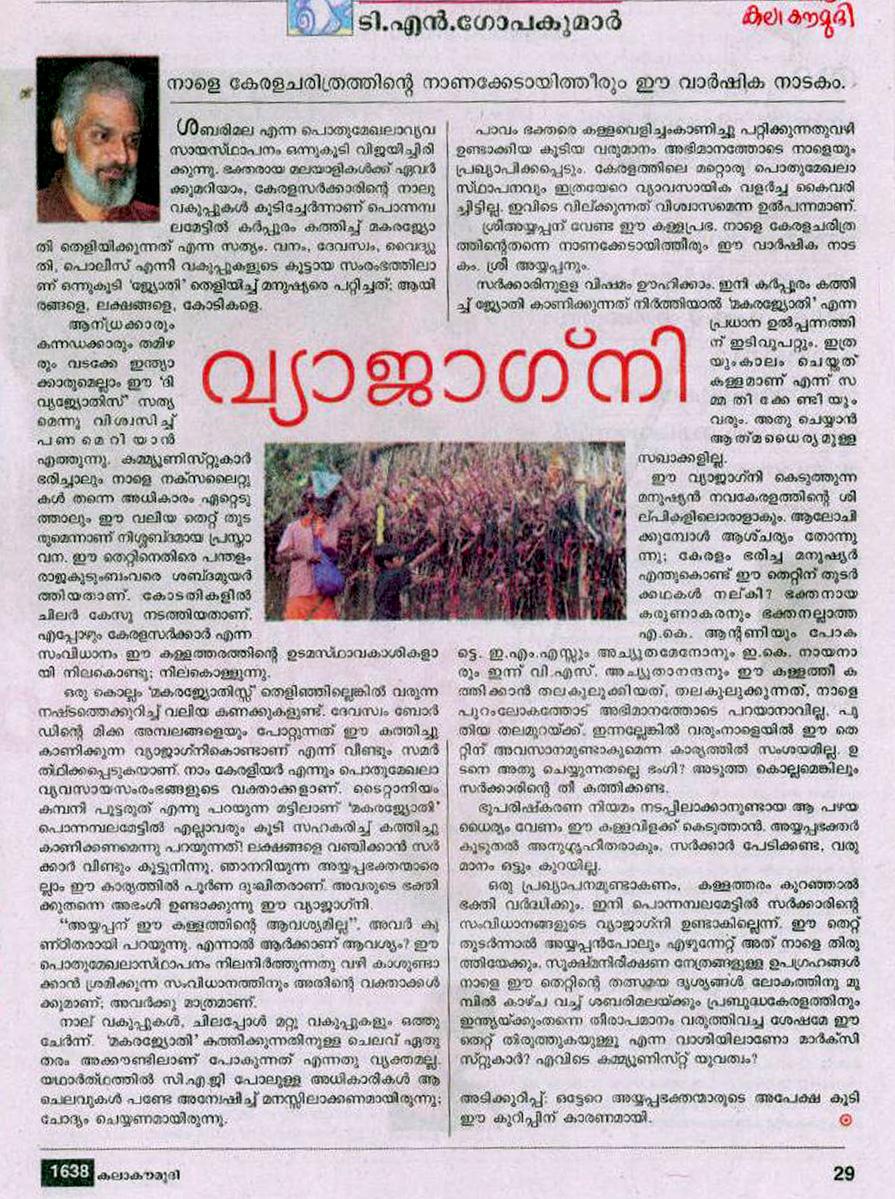 T N Gopakumar who wrote the article titled Vyaja Agni (Fake Fire) ridiculing Makara Villakku should first instruct his own Channel first to stop the live telecast of Makarajyothy. If he cannot even convince his own channel not to air Makarajyothi as live how he is going to convince the devotees?
T N Gopakumar should first lobby among his own channel to stop serials on Hindu Puranas if his negative convictions about Hinduism is so strong. T N Gopakumar earns his part of living from the income generated by airing serials like Swami Ayyappan and live telecast of Makara Jyothy. Hindus across the globe are aware of wolves like TN Gopakumar in sheep's cloth and will resist all the conspiracy to undermine Sabarimala pilgrimage.
Welcome to Haindava Keralam! Register for Free or Login as a privileged HK member to enjoy auto-approval of your comments and to receive periodic updates.
Latest Articles from Media Watch