Tribute to Nandu Mahadeva ; Powerhouse of Positivity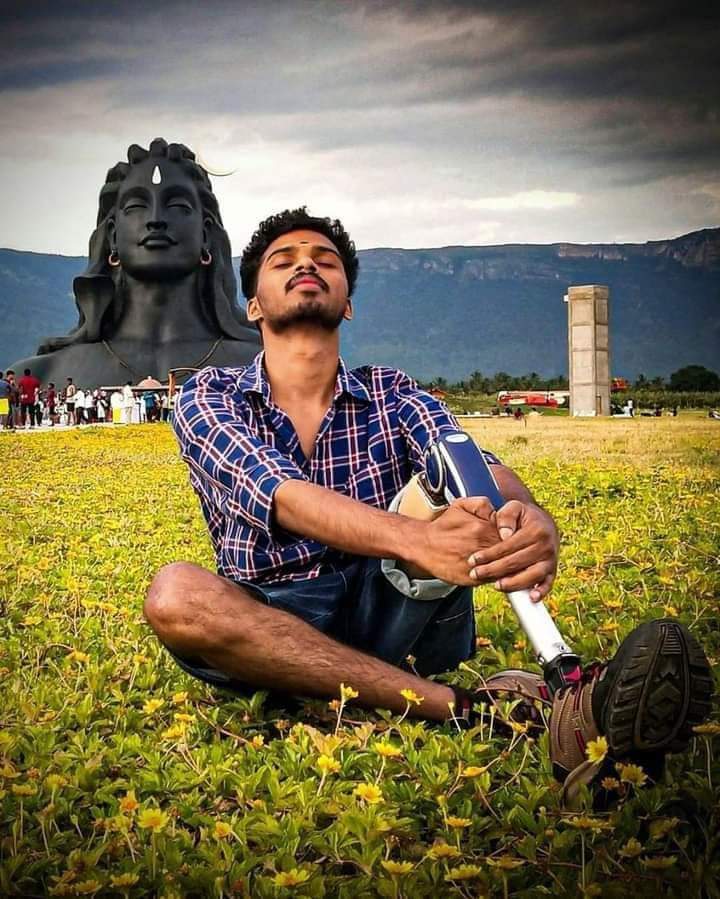 Those endless condolence messages pouring forth at his demise point single-handedly towards one thing– Nandu Mahadevan was a relentless warrior, who, notwithstanding his own pain and trauma, instilled endless hope and confidence in others! On 15th May 2021, Nandu's physical body succumbed to cancer, after a four year old battle. However the legacy he leaves behind is inestimable.
Nandu's tryst with cancer began in 2018, when he was studying for BBA. Though it shook him initially, Nandu soon gathered himself and fortified his spirit with courage. Post BBA, Nandu had many dreams, including a new face for his family run catering business. But his own medical report carved a new journey for him, as a relentless warrior with a mission- that he would not let the sinister ailment take an upper hand. Not only did Nandu forge ahead in his own fight, but ensured that he had a perennial supply of hope and comfort for all those who were afflicted, like him.
Even though many around him warned him to keep the affliction a secret, Nandu chose otherwise, for he had taken upon himself, the task of creating awareness about the disease, to society in general. He even undertook a challenge of comparing his own self during treatment and post treatment. This served as an inspiration to many and the challenge soon caught up, garnering wide publicity, helping to create greater awareness about the disease.
Nandu was a powerhouse of positivity. Even with malignancy began spreading in his body and his left leg being amputated, Nandu never let the loss of a limb deter him in anyway. He soon gathered himself up, with a surcharge of positivity and a sky full of hope and dreams. And the best platform to communicate to the world outside, was obviously the social media. There came endless inspiring and motivating posts and videos, which soon became a rage amongst the scores of followers. Nandu soon initiated a group comprising of cancer victims and survivors. And in spite of the excruciating pain, Nandu made sure that he lived life to the fullest.
Nandu had all the time in the world, to offer comfort to another soul in pain. In fact, the best way to keep away from pain, he discovered, was to succumb to his love for travelling. In fact his malady did not prevent him from trotting around the country, which in his view, was worthwhile and fruitful, inside of withering away in misery in gloomy hospital rooms.
Nandu's mantra was "Cancer is not a full stop, but the beginning of a new start!" At the age of 27, when he left the world, Nandu left behind a legacy worth emulating, for fellow humans! It will indeed mark a new beginning, serving as hope for humanity, for those millions afflicted by cancer.
Death has liberated Nandu's soul, which will now embark on a new journey. Salutations to the soul, who believed "Muhurtham Jwalitham Shreyonatu Dhumayitam Chiram" (It is better to flame forth for an instant than to smoke away for ages).
Pranamam.
Welcome to Haindava Keralam! Register for Free or Login as a privileged HK member to enjoy auto-approval of your comments and to receive periodic updates.
Latest Articles from HK Special Feature