Kerala nun exposes #ChurchRapes
Heard the disturbing news of the tragic death of Divya P John, as she suffocated and drowned herself in the agonizing depths of the convent well– the same convent, where she spent the last five years as a student, having pledged her life to asceticism. The hapless girl was only 21 years when she died– there was an entire life sprawled before her. What on earth had befallen the ill-fated soul? Who is responsible for her death? Will, at the least, this death, receive any kind of justice whatsoever? Would we have to see Divya's parents spending an entire lifetime languishing endlessly, in an incessant search for justice for their daughter? Can we have solace that police will conduct investigations without ignoring or closing loopholes?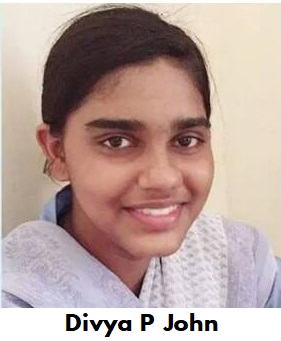 My expectations regarding these are quite flimsy. These days, deaths pertaining to nuns are seldom churned into news. Haven't news, related to episodes of infringement of human rights that occur inside nuneries, become ones that repeatedly fall on stone deaf ears? Smudged eyes, painfully throbbing heart etc are no alien sights for inmates of nunneries. Enslavement, discrimination, dread, subjugation, being intimidated, traumatized and tormented, stifled are all those ingredients that constitute a nun's life. The number of incidents I have stood as witness to, and heard about, in over 35 years of my life spent as an ascetic, are numerous. When one sees how enormous the number of all those nuns is, whose lifeless bodies have been found, there is always a painful inner crumbling.
1987: Sister Linda, who was found dead in the nunery's water tank.
1990: Sister Magdela, who was killed in Thilleri, Kollam.
1992: Sister Abhaya, who was found dead inside the well of Pious Tenth Convent.
1993: Sister Mercy, who was found dead in Kottiyam.
1994: Sister Anees, who was found dead in the well of Pulpally Marakkavu convent.
1998: Sister Bincy, who was found dead in the convent in Pala.
1998: Sister Jyothis, who was found dead in the well of the convent in Kallurutti, Kozhikode.
2000: Sister Paulcy, who was killed in the nunnery of Snehagiri, Pala.
2006: Sister Ancy Verghese, who was killed in the nunnery in Ranni.
2006: Sister Liza, who was killed in Vakkathanom,  Kottayam.
2008: ‍ Sister Anoopa Maria, who was found dead in Kollam.
2011: Sister Mary Ancy, who was found dead in the water tank of the convent in Poonkulam, Thiruvananthapuram.
2015 September: Sister Amala, who was found dead in Lissyu Convent, Pala, after being inflicted with a deadly blow on her head.
2015 December: Sister Lissa Maria, who was found dead in the convent in Uluppuni, Vagaman.
2018: Sister Susan Mathew, who was found dead in a well in Mount Tabor Convent, Pathanapuram, Kollam.
Joining this notorious list is 21 year old Lisa, who was found dead in the well, in Baselious Sisters Convent, Paliyekkara, Thiruvalla.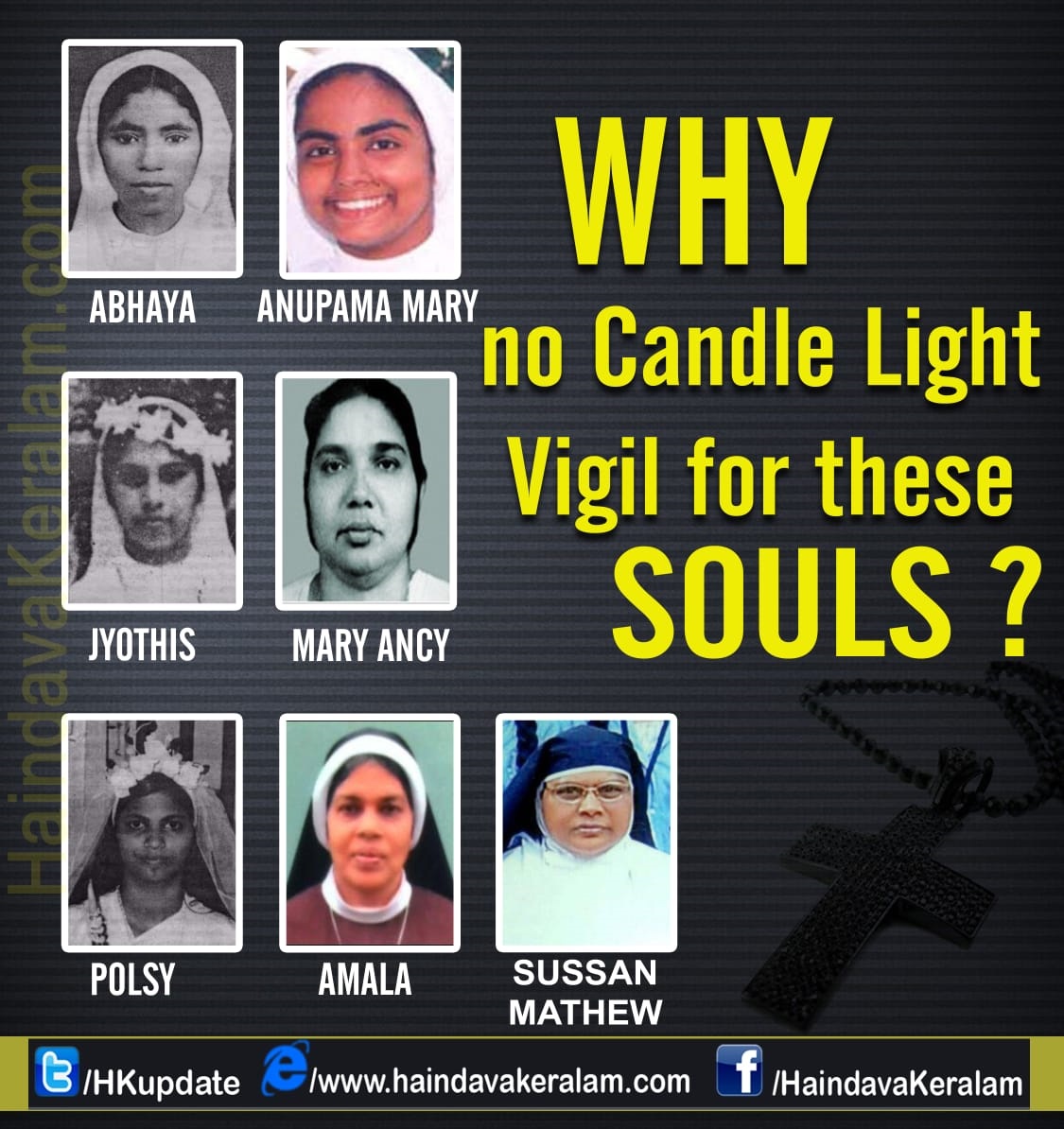 How many amongst these cases have been judiciously proved, till date? Taking an account, how many of the perpetrators have been punished? One finds evidence that is pertaining to the crime scene making sudden disappearances, witnesses shifting stands, allegations of immorality being heaped upon the character of the deceased souls happening quite rampantly… As if these were never enough, how many times have those scripted dramas of mental disorder and subsequent hospital records pertaining to the deceased souls being brought forth, been staged!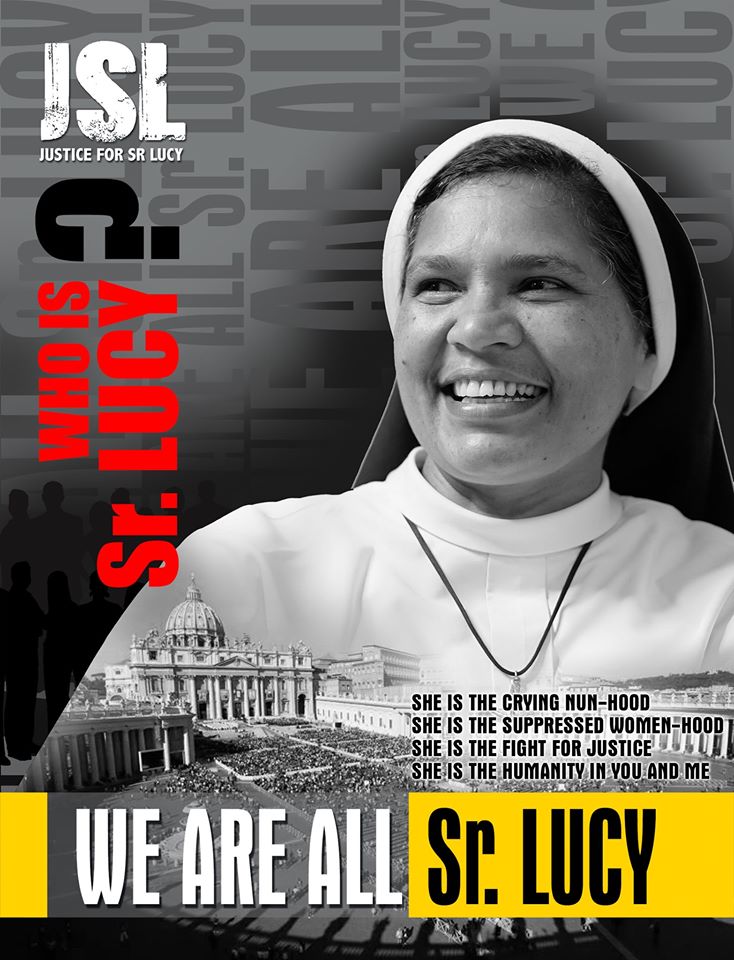 How many more of lifeless bodies of nuns would we have to stare at, before society awakes itself to these tragedies. Beneath the robes of these nuns are the heart and soul of very ordinary human beings– a group of helpless women who have nurtured dainty desires, hopes, dreams and fought against pain and tears! We have no one to voice our rights, on our behalf, when we are made to toil like slaves, from dawn to dusk, humiliated, stifled and subjugated and left heart broken and shoved inside the bedroom of some sex hungry savage to be violated and finally murdered by being drowned inside a well, when life still remains fresh inside us!
I am well aware that they remain least hesitant in subjecting people like me, who are bold enough to voice out these gruesome truths aloud, before the world, to a gruesome end by setting us ablaze and doing away with us.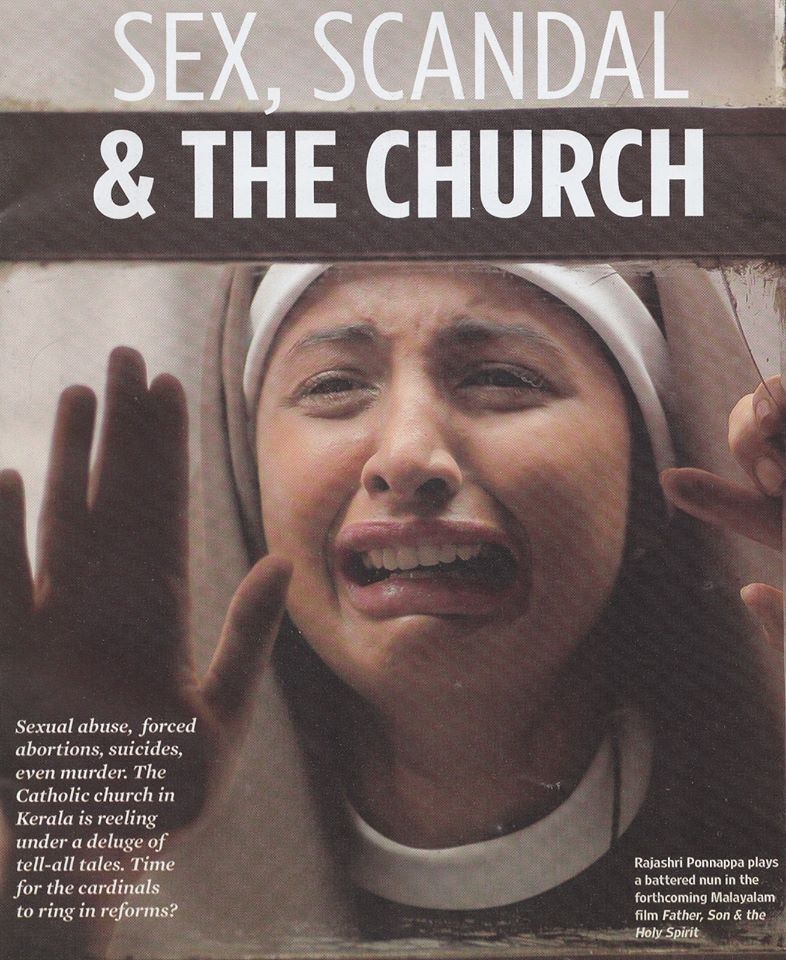 But (I) can never be a mute witness anymore. One becomes a nun by willingly pledging one's life for world righteousness. I would consider it as part of a serendipitous destiny, if I am to lose my life, while announcing these truths to the outside world. But living like a corpse, after having seen and heard all these, is now impossible!
Welcome to Haindava Keralam! Register for Free or Login as a privileged HK member to enjoy auto-approval of your comments and to receive periodic updates.
Latest Articles from Kerala Focus