Saga of #SreeNarayanaGuru in All india Radio on 8th June at 9.30 PM
published on June 8, 2018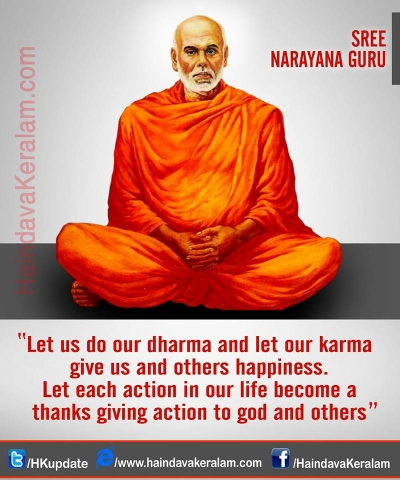 First time in post independence of India, under Modi govt, and with inspiration from Prime Minister Modi, the great story of Sree Narayana Guru will be broadcast on National Channel of Akashwani- All India Radio -on 8th June, at 9.30 pm- prime time  which can  be listened at  allindiaradio.gov.in in live streaming all over world and on Indraprastha channel 366.3 meter/819 khz  FM Rainbow.
The programme Dakshin Setu- Bridge with Southern Glory-  is conceived and presented by Mr Tarun Vijay, former MP and a renowned author, journalist.The special National Broadcast on Sree Narayan Guru has a very special panel of commentators like Padma Vibhushan P. Parameswaran, great scholar and the author of a highly acclaimed biography of Sree Narayan Guru, Shri J Nanda Kumar , National Convener of Pragya Pravah and R Balashankar, former editor of Organiser and International President of Sree Narayana Global Mission (SNGM).
Next in this series of Dakshin Setu are lined up stories of Mahatma Ayyankali and Adi Sankara, Tarun Vijay said. He said he is interviewing many Kerala stalwarts for these series and has requested Kerala's scholars to guide and advice to make this series better and meaningful.The email address is [email protected]
Welcome to Haindava Keralam! Register for Free or Login as a privileged HK member to enjoy auto-approval of your comments and to receive periodic updates.
Latest Articles from Bharath Focus