The Unseen Unheard Victims of Article 35(A)
There have been lot of debates earlier and after dilution of Article 370 and scrapping of Article 35(A) along with constitution of Jammu Kashmir. Much has been said about sovereignty, broken promises to Kashmiri people, rights of the states etc. Ladakh which used to come into limelight only when China created some mischief also got much deserved attention and justice.
However, people have yet to grasp the seriousness of violation of women's rights and discrimination against them. Focus of this article is different so I would just encapsulate the entire women's rights debate with a live example. Mr. Farooq Abdullah married a British lady who became Kashmiri citizen by virtue of 35(A). His son, Omar Abdulla, by virtue of 35(A), a natural citizen of Kashmir married a Hindu girl outside J&K; she became a citizen of Kashmir. His sister married a Hindu person from Rajasthan but she lost her citizenship of J&K, or Permanent Resident (PR) status which gives certain rights. Now she has her existing property in Kashmir which she can enjoy but she cannot will it to either her husband or son or daughter. Her family loses right to inheritance. After she passes away, it would go to state exchequer. Let this sink in.
Most of the people have not understood the significance of a few sentences submerged in cacophony of TV studios about Article 35(A). It is about the unseen orphans of partition, of the people who came to Jammu Kashmir on invitation of JK government, of Gorkhas who stayed back after defending Kashmir as members of the Maharaja's army; and of displaced persons from POJK and Chhamb. Let me bring the focus back to these large sections of Indians who have suffered for long due to it.
After the infamous partition of 1947, about 5,800 families, mostly Hindus & Sikhs, entered Jammu from West Pakistan (West Punjab). 80% of these are from SC/ST groups. They are living in utterly pathetic conditions in Jammu. They were allowed to stay and were given 'refugee' status. They number around 300,000 now. After years of struggle they can vote for Central elections but they can't vote for State elections as they are not state subjects under article 35(A) in the J&K constitution, which by the way, has no mention of minorities and rights or privileges for minorities. There is no clause for human rights. It is approx. 50 pages of document.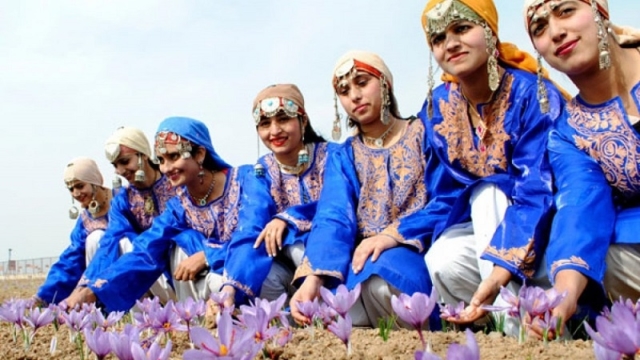 These are the orphans of partition with no rights. They can't go to the government schools and colleges; they can't get jobs, forget reservations, buy land or do business! This is fourth generation of these victims of 35(A) and mechanisations of Valley politicians. Imagine the fate of these dispossessed people; especially if you consider that people from same region who luckily entered in India from Punjab went onto establish successful lives. Two of them, Shri Manmohan Singh and Shri I K Gujral went onto become Prime Ministers of India. So, what was the mistake these unlucky refugees made? They crossed over to Jammu. Such was the mad rush to get out of hell holes of new Pakistan that they hardly had a choice.
There are refugees who trooped into Jammu & Kashmir from POJK – officially part of Jammu and Kashmir as per accession and historical records of those times. We have laid claim on this area by keeping 24 seats in J&K assembly for POJK. However, those who migrated from POJK after tribal incursions (mainly from Muzafarabad , Mirpur, Kotli, Bhimbar , Deva Balala and also from Gilgit / Baltistan) were not given refugee status. They have been named by JK Government as Displaced Persons. Neither GOI nor J&K Government has done any formal registration of these POJK DPs. Some people place their number around a million. No claims for their properties have been given. Even meagre Ex-gratia that was given, was not given to all the DPs. They have no education or employment or commercial support from GOI or State Government. Neither the UN nor any international Human Rights organizations have cared for their cause over 70 years. Many of them could not get PRC due to violent circumstances of displacement in 1947 and cannot even construct their own house in this side of J&K. This is against international human rights conventions too.
Around 200 Valimiki (SC) families were brought from Punjab to J&K in the year 1957 to be employed as sweepers and scavengers. A cabinet decision was taken and these families were given assurance that the permanent resident clause would be relaxed for them. Though their numbers have increased manifold yet the permanent resident clause has been relaxed. It means even if they do a PhD, they can only take up the job of a sweeper. It is ironical that the caste specific profession has been imposed in secular India in the state of J&K; and this information remained secret from the entire country. The sweeper of this state can vote in Lok Sabha elections but is not allowed to vote in State Assembly or municipality elections. It means they are politically kept away from the democratic process of the state. Their colony at Valmiki Colony, Gandhi Nagar, Jammu has not been regularized till date by the state government.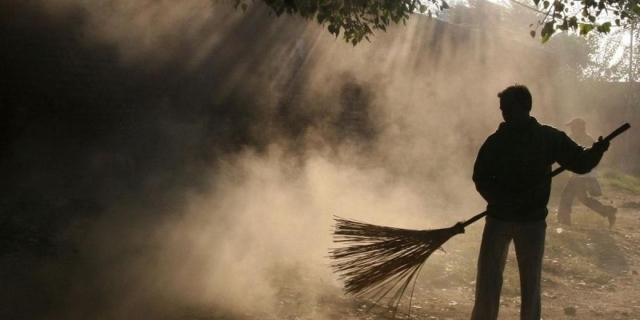 Radhika Gill belongs to this SC class of Safai Karmachari. She is a rank holder in "Shot Put" and "100 meter Race" in State Athletic Championship of JK, but she was refused civil services job and told she can only become a sweeper.
Even the citizens of J&K with full rights have not got justice. After the 1971 Indo-Pak War some areas of Chhamb (Jammu District of J&K) were permanently handed over to Pakistan by India in 1972 as part of Shimla Agreement. People of all the villages of Chhamb (about 46 to 48 villages of Chhamb) were asked by GOI to vacate their homes / lands in 1972. As per rough estimates nearly 6500 to 7000 families were uprooted. Of these around 4600 families comprising of nearly 18000 members were accommodated in relief camps and nearly 1600 to 2000 families were treated as Non Camp DPs as they shifted to their relatives' villages. Their lives are in limbo as they have not been compensated or provided alternative homes they deserved.
Then, there is the sad case of Gorkha population of around 100,000 who became part of the Dogra king's army of Kashmir 170 years back. Shockingly, they are deprived of basic human rights by State Government of JK in the garb of Article 35A. They have no right to vote in local elections of state, government job & social welfare benefits. Their children are denied admission in professional colleges.
A retired army officer wrote a letter to the governor of Jammu Kashmir, complaining, "We are residing in Jammu and Kashmir right from the beginning of the Dogra Regime in 1846. The large population of people, whose beloved ones fought for the Jammu & Kashmir Maharaja, now live in the most inhuman conditions. After more than 70 years of independence, we are still denied the status of permanent residents of Jammu and Kashmir, and are victims of social and economic discrimination. We are discriminated against in the matter of securing government jobs even though we have the requisite qualification. …We have become bonded labourers in the State confined to watchman duty, a slavery of a sort. To crown it all, the State has, contrary to national and international human rights law, thwarted any mechanism or procedure for us to achieve our fundamental rights, by implementing a farce called "Permanent Resident Certificate".
Thus, Articles 370 and 35(A) had dehumanized the lives of a million citizens of India. I hope this small note will open the eyes of champions of these highly unjust provisions of the Constitution.
(With inputs from www.jammukashmirnow.com)
Welcome to Haindava Keralam! Register for Free or Login as a privileged HK member to enjoy auto-approval of your comments and to receive periodic updates.
Latest Articles from Bharath Focus