Vidya Bharati – 23,000 schools, 39,00,000 students & 1,41,000 Teachers
The Annual All India Executive Committee meeting of Vidya Bharathi is being held at SRDF Vivekananda Vidyalaya, Chromepet between 21st and 23rd September. More than200 dignitaries from all States and Union Territories are participating in the meeting. Shri. T. Chakravarthi, President – Vivekananda Educational Society who is also the President of Vidya Bharathi (South Zone) was the Chief Guest of Honour.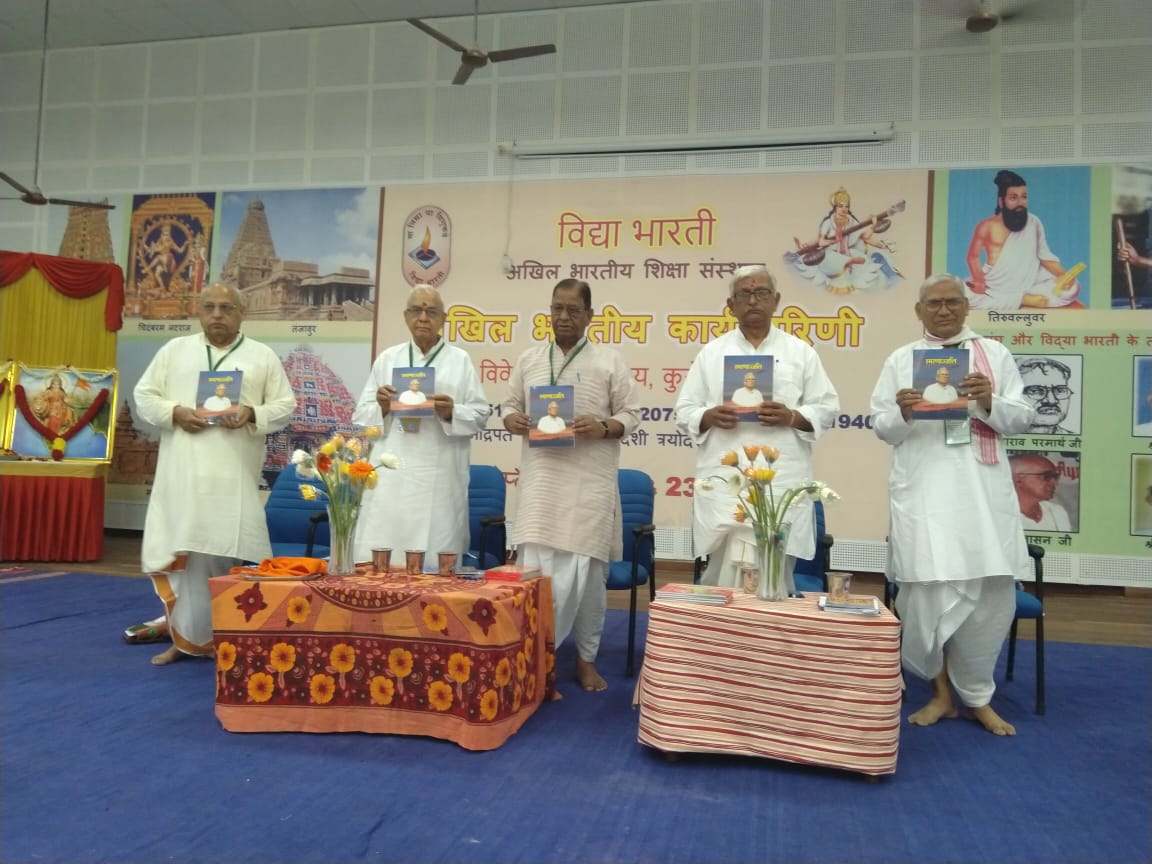 At this year's meeting the main focus was on 'Changing scenario of Education in India &World and how Indian education system can prevail'. Students of the present generation face various challenges, pressure and some students feel hostile too. A child can attain holistic development only if Physical, Vital, Mental, Intellectual development also take place along with education. Vidya Bharati schools impart all these virtue to the students and also inculcate values to the child.
One area of challenge was the emergence of Technology. Most students in urban areas have access to tremendous amount of information from the internet. The perception of common people is that, these would make the students less dependent on formal educational institutions. The dignitaries are of the strong opinion that the Guru-Shishya system of our country will not vanish. Only such a system can help a student, establish a bondage with his fellow students, teachers, parents, society and country.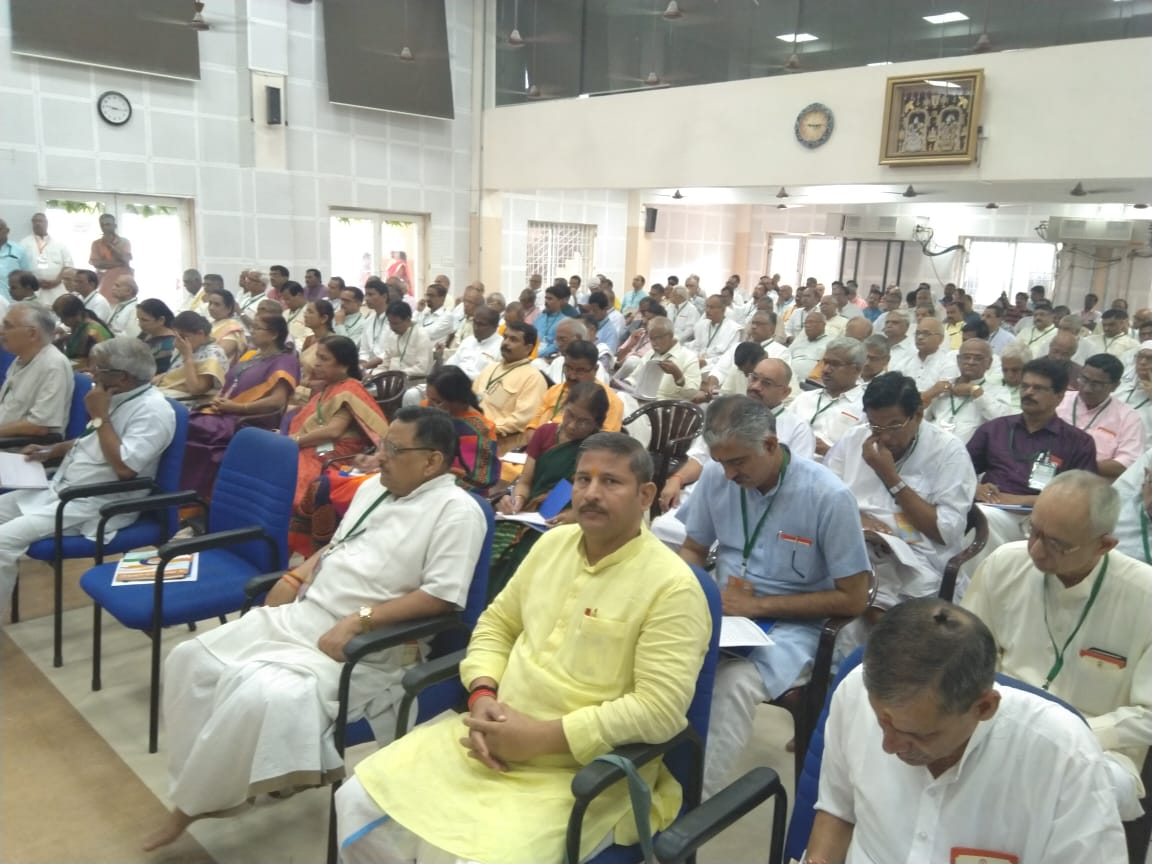 The council also deliberated about the New Education Policy proposed by Govt. of India.Vidya Bharati currently runs about 23,000 schools across the country with 39,00,000 students and 1,41,000 teachers. The list of 23,000 schools includes 13,000 formal schools and 10,000 Ekal Vidyalayas (One teacher schools). It has been found that no formal schools, either Govt or Private, are functioning in many Tribal areas, Naxal dominated regions, disturbed areas of Jammu & Kashmir, Hilly regions of Uttarakhand,North East states and Jammu & Kashmir. People in these areas are in poverty and have no means to send their children to study. Vidya Bharati has set its ambition to setup schools in these regions, so that Children from these areas would be benefited.
An exhibition by the students of SRDF Vivekananda Vidyalaya depicting the culture and tradition of Tamilnadu was also on display. The dignitaries were thrilled to see the exhibition and vastly appreciated the students.L Ramamurthi Secretary, Vidya Bharathi Tamilnadu
Welcome to Haindava Keralam! Register for Free or Login as a privileged HK member to enjoy auto-approval of your comments and to receive periodic updates.
Latest Articles from Bharath Focus