#LeftistTerror continues even when Kerala is ravaged by flood
published on August 29, 2018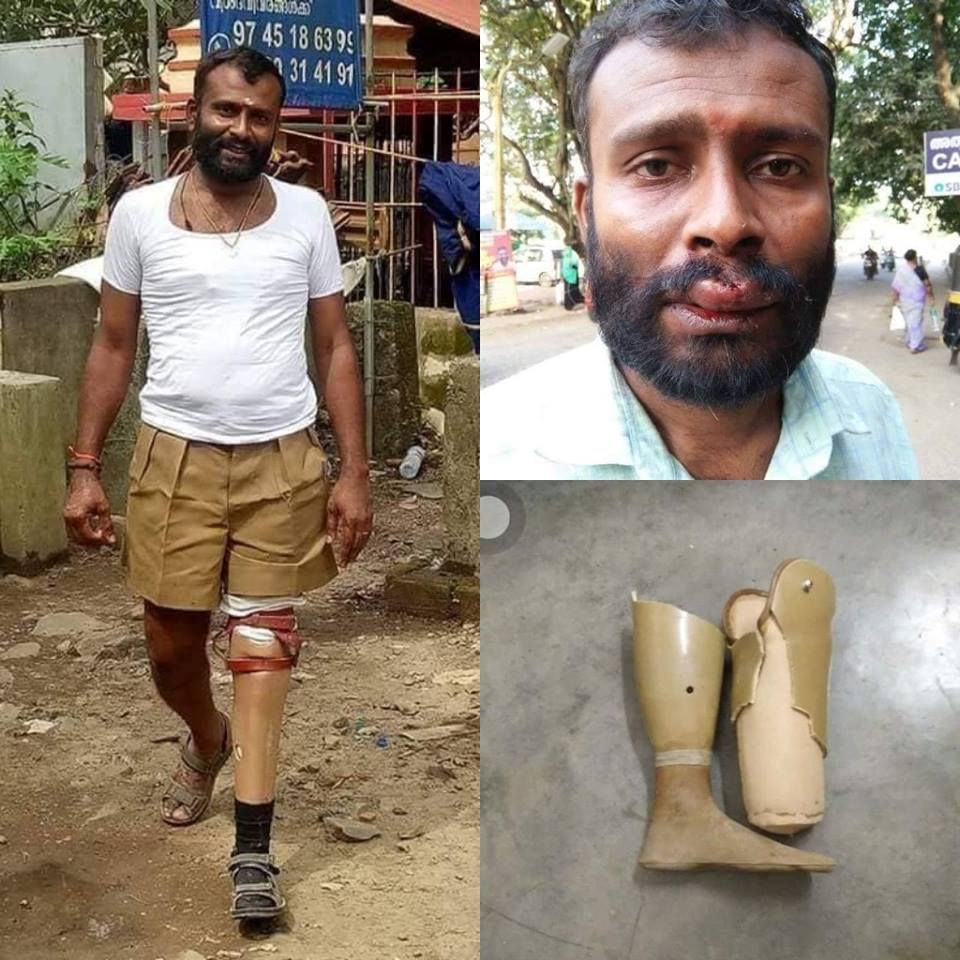 #LeftistTerror goons have seized every opportunity to wreak havoc in society, even when the state continues to be gripped by the havoc caused by the recent floods.#leftistTerror marauders, part of a narcotics lobby recently attacked Anup an RSS karyakarta, who was returning home after services in a relief camp in Chenganoor.Attackers broke the artificial limb of Anup, who happens to be a differently abled person.
The incident took place at 11.00 pm in front of Vilayilmoola Primary Health Centre, when Anup was returning home.The goons had aimed hacking him to death by slashing his neck. However, by sheer dint of luck, the blow was delivered on his jaw. Sources state that 17 stitches were required to treat the wound.Anup lost a tooth as well.They smashed his artificial limb as well," they said.
It has been widely reported that youths between ages of 16 and 18, from several places in Keezhattingal, are under the influence of narcotics, which makes them resort to unbridled violence. A social worker,Anup had filed complaints about these youths, which incurred their wrath."The complaints are registered in Kadakkavoor police station. However, even if they are taken into custody, local politicians of Vilayilmoola and Mammoodu intervene each time and ensure they are free. In fact no action is taken," added sources. Anup is currently undergoing treatment in the medical college hospital.
Welcome to Haindava Keralam! Register for Free or Login as a privileged HK member to enjoy auto-approval of your comments and to receive periodic updates.
Latest Articles from Kerala Focus