For the attention of BJP National leadership – Two BJP activists stabbed in Kannur
via HK published on August 3, 2010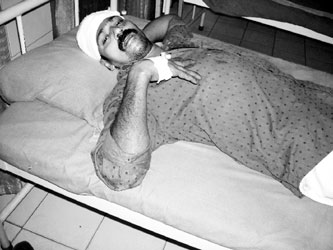 Koothuparambu: While the Jihadi's are busy planting bombs and chopping hands across the state, Commies continues their ritualistic attack against Hindus in Kannur, The Communist Killing Field of Kerala. Two BJP activists Girish and Vijesh were attacked by CPM mob with lethal weapons near Chittariparambu Higher Secondary School. Both of them are admitted in Thalassery Indira Gandhi Hospital. Following Head injury Vijesh had under gone an immediate surgery.Hands of Girish were fractured following the assault.
                                                                                                                               Chopped hands of a Christian Professor will invite the attention of National Media and Massive raids and action against the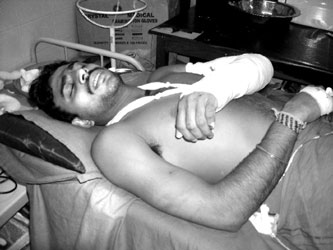 culprits, Buteven if the head of a Hindu is chopped – The news will get blacked out into a one column report in the interior pages or just as a passive statement in Television news.
HK, Would like to invite the attention of BJP National leaders once again who flew to assess the situation when the hands of Professor was chopped towards this recent attack of Hindu youths in Kannur by Communist demons. The sole reason these youth were attacked is because they believed in a Nationalistic Ideology and is working towards 'Param Vaibhavam ' by fighting against all odds
Welcome to Haindava Keralam! Register for Free or Login as a privileged HK member to enjoy auto-approval of your comments and to receive periodic updates.
Latest Articles from Bharath Focus