1st year Anniversary 26/11 Mumbai attacks -What we learnt?
via Indian Citizen published on November 25, 2009

1st year Anniversary 26/11 Mumbai attacks







STILL NO JUSTICE SEREVED, WHY? "NOT ENOUGH EVIDENCE", Govt Replies.
HOW MUCH DO U NEED?
TYPE KASAB ON WORLD WIDE WEB AND THERE ARE :
3,010,000 search results on GOOGLE
3,580,000 search results on YAHOO
117,000 search results on BING AND
40,200 images on google showing kasab commiting crime.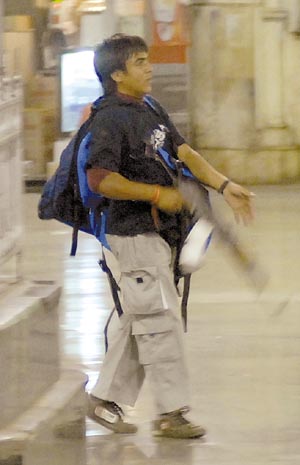 BUT STILL KASAB IS ENJOYING KABAB IN HIS LUXURIOUSFLAT(WHICH GOVERNMENT CALLS JAIL, SPECIALLY BUILD FOR HIM, TO PROTECT HIM FROM ATTACKS, AT COST OF HUNDREDS OF CRORES)
I DONT HAVE ANY POWER TO DO ANYTHING ABOUT IT BUT ATLEAST I AM FREE TO SPEAK MY THOUGHT IN FRONT OF THE WORLD, HOPING THAT IT REACHES SOMEONE WHO CAN MAKE A DIFFERENCE.
 











Welcome to Haindava Keralam! Register for Free or Login as a privileged HK member to enjoy auto-approval of your comments and to receive periodic updates.
Latest Articles from Bharath Focus