Sree Narayana Guru's greatest messages
published on September 22, 2012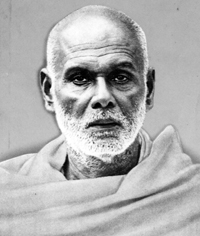 Your duty is only to inform others what you know. Never try to argue and win.
Never kick anyone out, pull everyone in,  that should be our attitude
Elevate yourselves independently beyond  caste and religion.
Let everyone realize that he/she is the manifestation of the divine power. Let all be equal  in front   of the sanctum sanctorum of  temple independent of his religion.
Let the people from low caste become the priests learning Vedas and thanthra and become Brahmin. Let not the Brahmin come  to lower level for becoming equal.
None in this world is permanent here. Every minute everyone is leading themselves towards the grave yard. Let  our soul will rest in the cosmic soul.
Let our soul and cosmic soul unite and let the cosmic soul shine in us and bless us all the time.
Let  us do our dharma and let our karma give us and others happiness. Let each action in our life become a thanks giving action to god and others.
Let the superstition get replaced with scientific, rational and logical messages of our dharma.
Let  the society enlighten  through education !  Let the society strengthen through the organizing themselves!  Let the society prosper through industrial and commercial ventures.
Let us realize that  we are not worshiping the idols, but through the idol we are worshiping the divinity. Like we are seeing  through the mirror and we are not seeing  the mirror.
We may be taking the milk of the cow but not the flesh. It is like we take our mother's milk and not her body.
IN THE SERVICE OF THE MOTHERLAND AND DHARMA
[email protected], www.iish.org, www.iish.tv,
Welcome to Haindava Keralam! Register for Free or Login as a privileged HK member to enjoy auto-approval of your comments and to receive periodic updates.
Latest Articles from Dharma Smriti