Amma to Donate Rs. 10 Crores to Kerala Flood Relief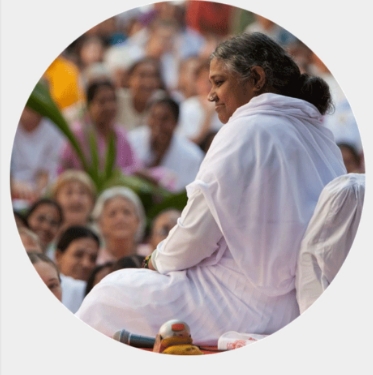 KOLLAM (Kerala): With massive rains continuing to bombard Kerala, Sri Mata Amritanandamayi Devi (Amma) has announced that her organisation will donate Rs. 10 crores to the Kerala Chief Minister's Distress Relief Fund.
"Each day we see the rain just keeps coming," the spiritual leader and humanitarian said of her home state. "Each time it starts up again, we know it is causing more and more destruction. My heart goes out to those families who are losing their homes and dear ones. We want to help them in whatever way we can."
The flooding, which is the worst in the state since 1927, has caused dozens of landslides, and the death count is rising each day. There has also been untold crop and property destruction. While the worst-hit districts are Idukki and Wayanad, the International Airport in Kochi has also been forced to close several times.
"Nature is so out of balance these days," Amma said. "We see very clearly how the climate is changing. In the non-rainy season, it often rains very heavily. The summers are getting longer and longer. In some places where it has never snowed before, suddenly snow is falling. Crops are failing. Trees do not bear fruit. We need to proceed carefully with the awareness that each of us has a responsibility to protect Mother Nature. From planting trees and recycling to carpooling, to not using wasteful plastic—each of us must do our part and pray for God's grace. These days it seems everyone is aware of their rights, but no one is aware of their responsibilities."
Apart from the Mata Amritanandamayi Math's monetary donation, physicians and specialists from the Amrita Institute of Medical Sciences & Research Centre (Amrita Hospital) in Kochi as well as the Amrita Kripa Charitable Hospitals in Kollam and Kalpetta have been sent by Amma to flood-ravaged areas.
In areas such as Wayanad and Alappuzha Districts, they have been conducting medical camps and distributing food, clothing and blankets as well as providing medical treatment. Some places are so flooded that the doctors have had to distribute service and medical assistance in boats.
Many of the Mata Amritanandamayi Math flood-relief volunteers are members from AYUDH, the Math's youth wing, and an AYUDH-volunteer team has opened a collection centre at the Amrita Vishwa Vidyapeetham's Amritapuri Campus. The team is encouraging people to donate bottled drinking water and non-perishable food supplies like biscuits, rice, sugar, salt, tea powder and lentils, as well as sleeping items, toiletries and medications. As soon as the rains stop, the volunteers will begin clean-up drives in the affected areas.
The Mata Amritanandamayi Math has been dedicated to disaster-relief since 2001, contributing more than Rs. 475 in disaster relief since. Last year the Amma's ashram donated Rs. 2 crore to the Kerala State's Cyclone Ockhi Special Relief Fund.
In India the Mata Amritanandamayi Math has come to the aid of victims of floods in Chennai (2015), Jammu-Kashmir (2014), Uttarakhand (2013), Karnataka and Andhra Pradesh (2009), Bihar (2008), Gujarat (2006), Mumbai (2005). It has also rendered relief-and-rehabilitation in the aftermath of the Nepal Earthquake (2015), Typhoon Yolanda in the Philippines (2013), the Japan Earthquake/Tsunami (2011), the Haiti Earthquake (2010), Cyclone Aila in West Bengal (2009), Hurricane Katrina in USA (2005), the Bhuj earthquake of 2001 and the Indian Ocean Tsunami in 2004.
Welcome to Haindava Keralam! Register for Free or Login as a privileged HK member to enjoy auto-approval of your comments and to receive periodic updates.
Latest Articles from Seva