Mayilpeely Children's Magazine Promotion Campaign Started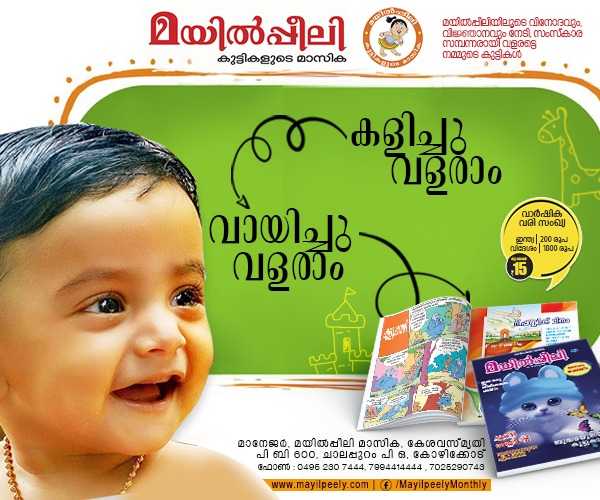 Kozhikode : Kerala's prominent children's magazine MAYILPPEELY started their circulation campaign at Kozhikode. An inaugural ceremony for the campaign was held on Sunday, 5-may at vedavyasa vidyalayam with the presents of Mayilpeely magazine editor C.K Balakrishnan.
Artist Jahan Job, inaugurated the function with collecting the receipt from PT Prahaladan who is the marketing lead of Mayilpeely Magazine.
PK Gopi and Arya Gopi the winners of the Kendra Sahitya Akademi , Balagokulam Mekhala secretary P Prahob , Mayilpeely charitable trust member O.K Rameshan , Balagokulam Kozhikode Mekhala Karyadarshi K.K Sreelas, were also present at the function.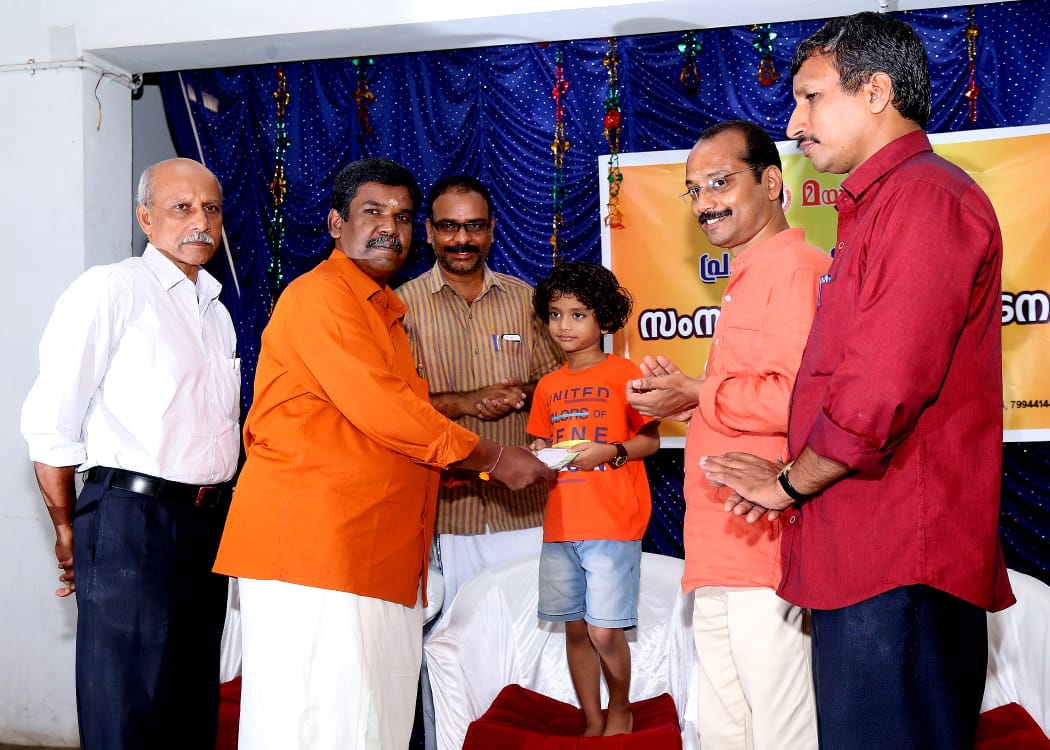 MAYILPEELY brings a unique blend of brain-stretching ideas and irreverent fun to thousands of children's and young fans around the world every month. Full of exuberant articles and puzzles, it is beautifully illustrated throughout, and every magazine covers science, history and general knowledge
Children will feel part of MAYILPEELY's special club with this digital pack! The website encourages readers to write about themselves and to send in their creation to the magazine. There are also puzzles to solve, knowledge to track and lot more… fun
Most of Mayilpeely's subscribers are in the Kerala , but they have subscribers in other states and abroad.
Mayilpeely also started the admission campaign for their famous " Young scholar award 2020 together with the subscription promotion. For their subscriber, Mayilpeely is also conducting a young scholar hunt through online and written examination for UP and HIGH School students
Those who wish to subscribe Mayilpeely,  kindly fill the form by clicking HERE
Welcome to Haindava Keralam! Register for Free or Login as a privileged HK member to enjoy auto-approval of your comments and to receive periodic updates.
Latest Articles from Kerala Focus